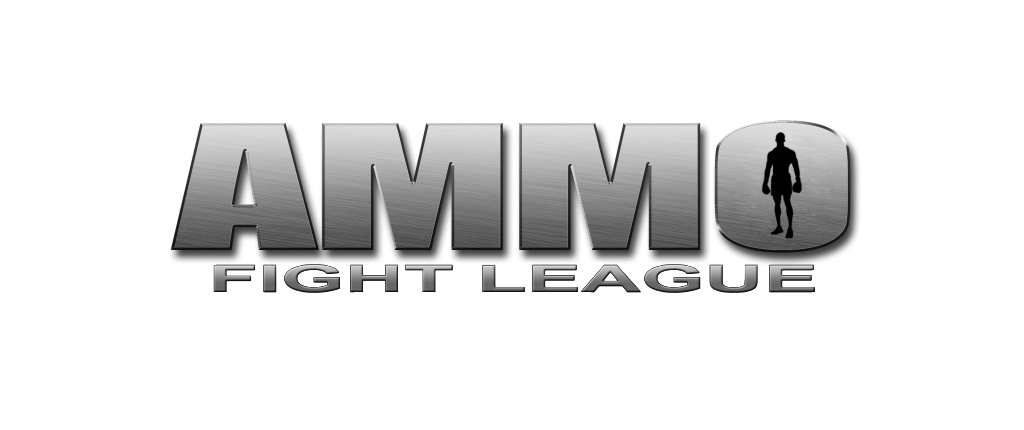 AMMO Fight League provides their Media Credentials to credible organizations and their Professional Journalists (agent or representative) in expectation they will report the results of AMMO Fight League events to their fans bases and to the mutual market/demographic shared with AMMO Fight League. Each authorized representative assigned a credential, and their employer(s) agrees that prior to being approved for a credential(s) the agent or representative acknowledges having read, fully understand and is in agreement with the following policies:
Each credentialed Agent attending an Event represents their publication and is assigned a specific assignment for a credible newspaper, a legitimate combat sports or mixed martial arts website or podcast, and including but not limited to photographic services.
While working the Event, the Agent at all times shall obey the directions of any AMMO Fight League Staff member.
The credential is non-transferable, and any unauthorized use or transfer of this credential or violation of its terms may subject the Agent or Representative and/or the assigning news organization to ejection from the Event site, revocation of the credential, denial of access to future Events, and prosecution for, but not limited to civil or criminal trespass.
The credential provides limited authorization to the Agent in expectation they will be generating newsworthy editorial content of the Event. It is the Editors or Agent/Representatives of the approve publication responsibility to generate, gather, and produce media content of the Event or of any athlete interviews, press conferences or other activities related to the Event.
Providing content restricted within the media policies by the credentialed Agent of the Event including any distribution of Event Information to third parties, regardless if such party is media or non media, whether before or after the conclusion of the Event, and regardless of purpose (media or not media driven) is grounds for revocation of credential(s). Any authorization to any third party to redistribute Event Information is strictly prohibited, unless the Publication has obtained the prior express written permission of AMMO Fight League. Any distribution of Event Information to third parties with the intention to draw traffic away from or to try to deceive the promotion could be grounds for future denial of credential requests for the Publication and/or the Agent/Representative.
Neither Agent nor his or her assigning news organization is permitted to record, transmit, use or distribute any film, video or audio of the Event, or any excerpts thereof. However an assigning news organization can be authorized by AMMO Fight League to use film, video or audio excerpts with an approved written request. Video cameras of any kind and size or video sound and lighting equipment are STRICTLY PROHIBITED in the arena during Events. Any AMMO Fight League staff reserves the right to confiscate and hold video cameras and equipment, audio equipment, videotape cassettes of any type and size, as well as still cameras and film of journalists who do not adhere to these policies. Confiscated cameras and equipment will be returned after Events. Confiscated videotapes, film and audiotape will not be returned.
Photographers and other media members are not to try to deceive or circumvent the policy of no recording video by using closely sequencing still photographs and editing them in a manner to create the appearance of video.
Cageside photographers are not allowed to enter the cage under any circumstances prior, during, or after a fight or the Event. Cageside photographers are expected to conduct them self as a professional to their peers, other professional photographers and/or photojournalists.
Overhead photographers have a reserved seating assignment printed on his or her credential, and a matching sticker marks that position at that location. Photographers assigned overhead positions should be equipped with a lens capable of shooting from a location 200 feet above the cage. Photo positions will not be changed due to a photographer being unprepared. Roaming photography is not permitted at Events without a proper escort and the consent of AMMO Fight League.
Photographers are prohibited from shooting from the media section and general seating areas inside the Event site. All photographers are required to shoot only from their assigned locations.
Filming, still photography, conducting interviews, etc. is permitted in and around the Event site only in designated areas, and could be subject to prior approval from AMMO Fight League.
Alcoholic beverages of any kind are PROHIBITED in designated media working areas. These areas are identified as the arena media centers and media floor seating, cageside photography positions, athlete workout areas in the arena, athlete dressing rooms (when permission is granted), media auxiliary seating in the arena and post-fight news conferences.
Public displays of partisanship (including, without limitation, cheering for or against any athlete) by the Agent are strictly prohibited and the Representative is expected to remain objective and report objectively about individual fights and the overall Events. The Agent is prohibited from wearing clothing (including, without limitation, hats, caps, beanies, etc.) that contains or represents any commercial product including, without limitation, any clothing that represents specific athletes or teams. AMMO Fight League can require the Agent to change clothes or revocation of the credential and ejection from the Event site. The Agent is also required to dress in a professional manner (i.e. business casual).
The rights and privileges granted to the Agent shall automatically terminate if any term of the credential shall be breached.
Submitting an application for event credentials attests that I have read, understand, and if issued a credential, will abide by all of the restrictions and responsibilities set forth above before, during and after the applicable event.
For media credentials requests, please contact:
John Marino – Media Relations Manager
Phone: (860) 231-2213
Email: [email protected]